Veamee.
Veamee lets users review any location with a quick, one-minute video. In addition to leaving video reviews of places, it lets event planners host interactive events that can be viewed in realtime online.
The tech stack includes Ruby on Rails, Javascript, jQuery, MySQL, and ffmpeg for the admin interface and API, Objective-C for the iOS app, and Java for the Android app. Wowza was used as the video streaming engine.
Project Details
Client: Veamee, Inc.
Type:Design, Development, Mobile, API
Role: Full-Stack & Mobile Developer
Date:04-04-2016
Website:https://api.veameeapp.com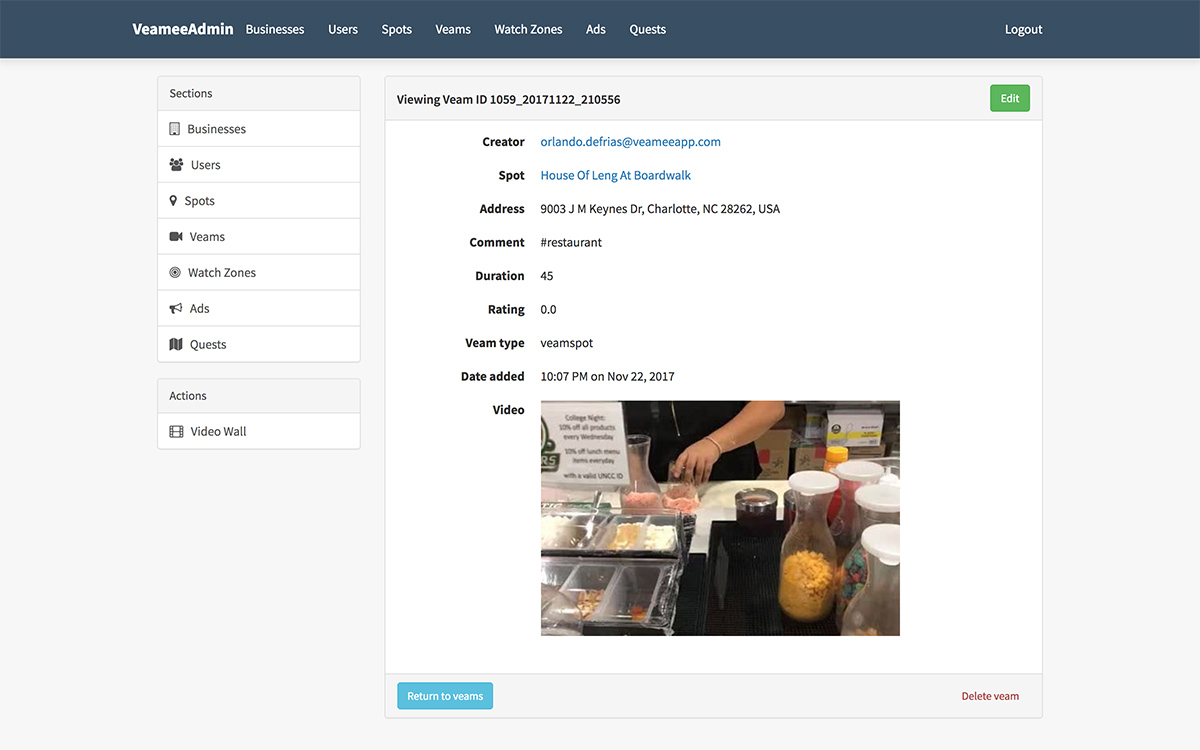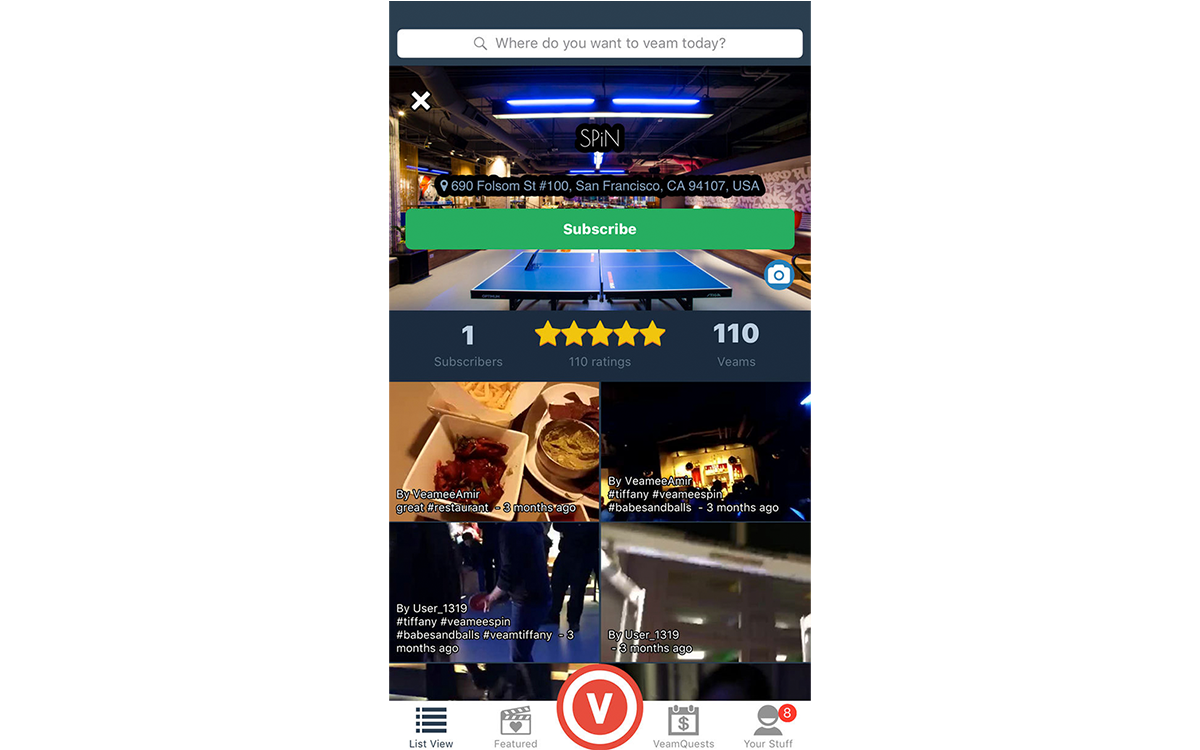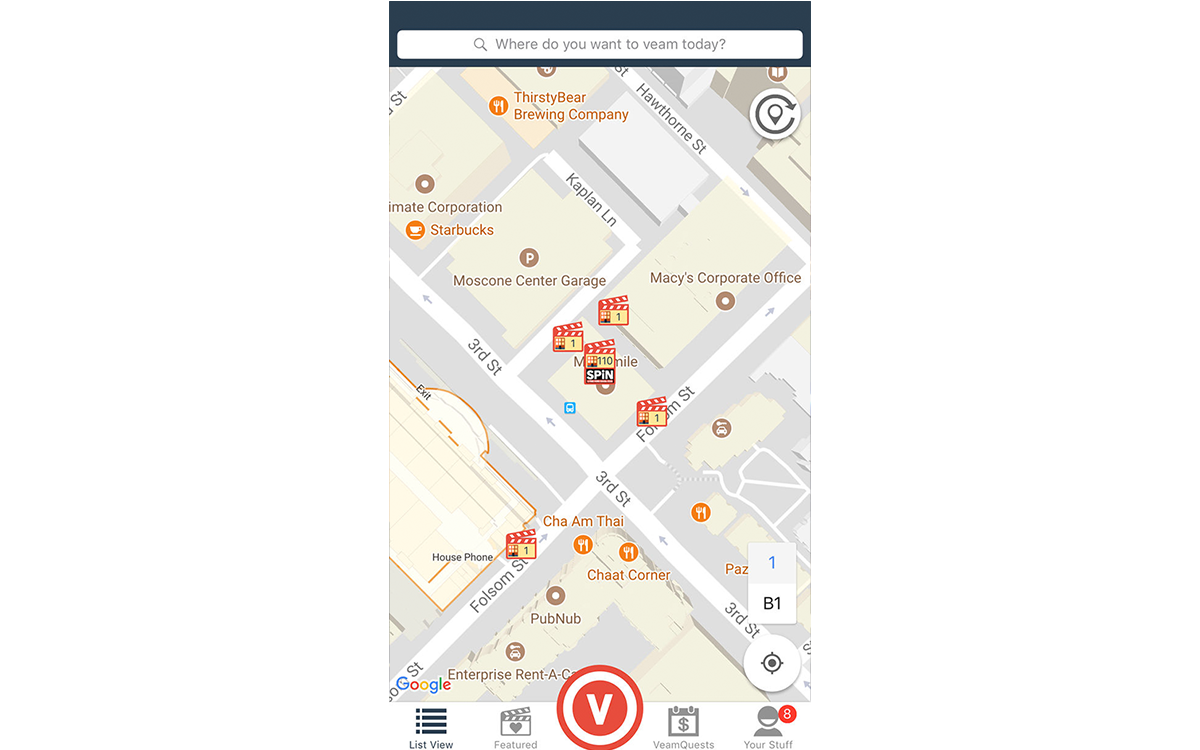 I'm occasionally available for web and mobile development.
Feel free to reach out.