Rehash.
Rehash is a platform for online clothing swaps. Users post their gently-worn, unused clothing and accessories in the marketplace where other users can exchange their own belongings with them. Launched in late 2007, it has been featured on the Wall Street Journal, Today Show, and various other outlets.
The tech stack includes Ruby on Rails, Javascript, jQuery, Elasticsearch, MySQL, and RabbitMQ.
Project Details
Client: Personal Project
Type:Design, Development, API
Role: Full-Stack Developer
Date:12-20-2007, relaunched 06-02-2015
Website:https://www.rehashclothes.com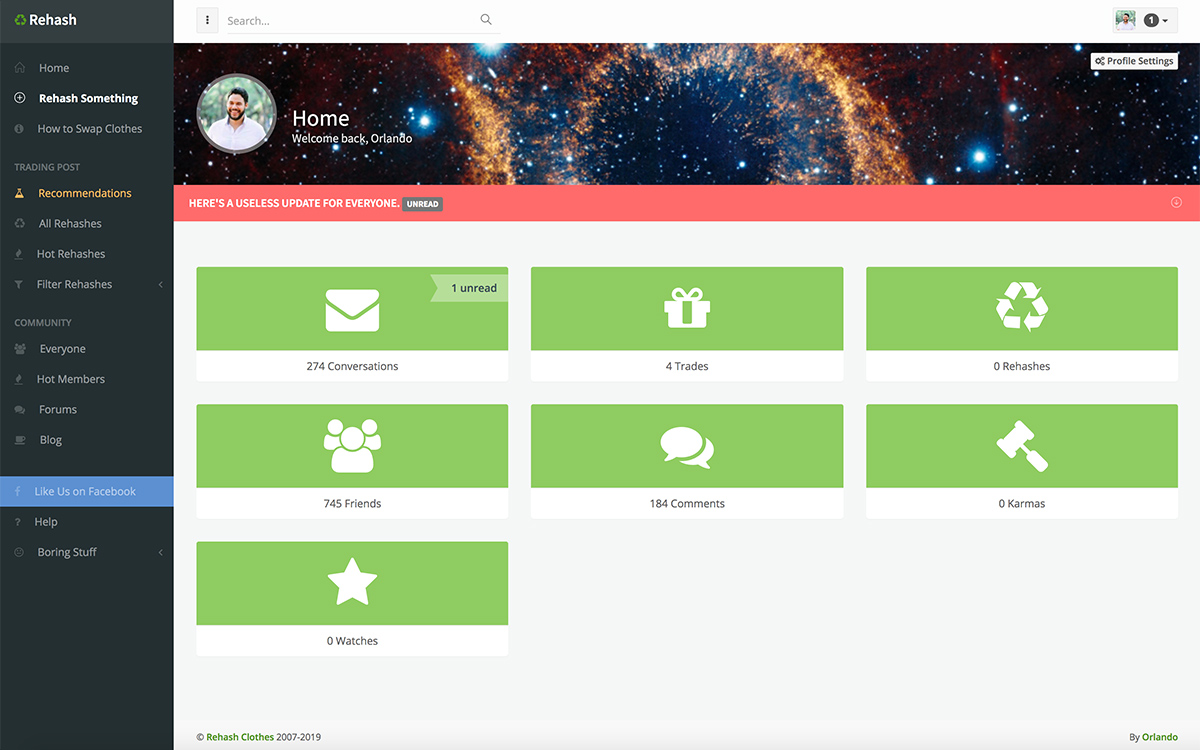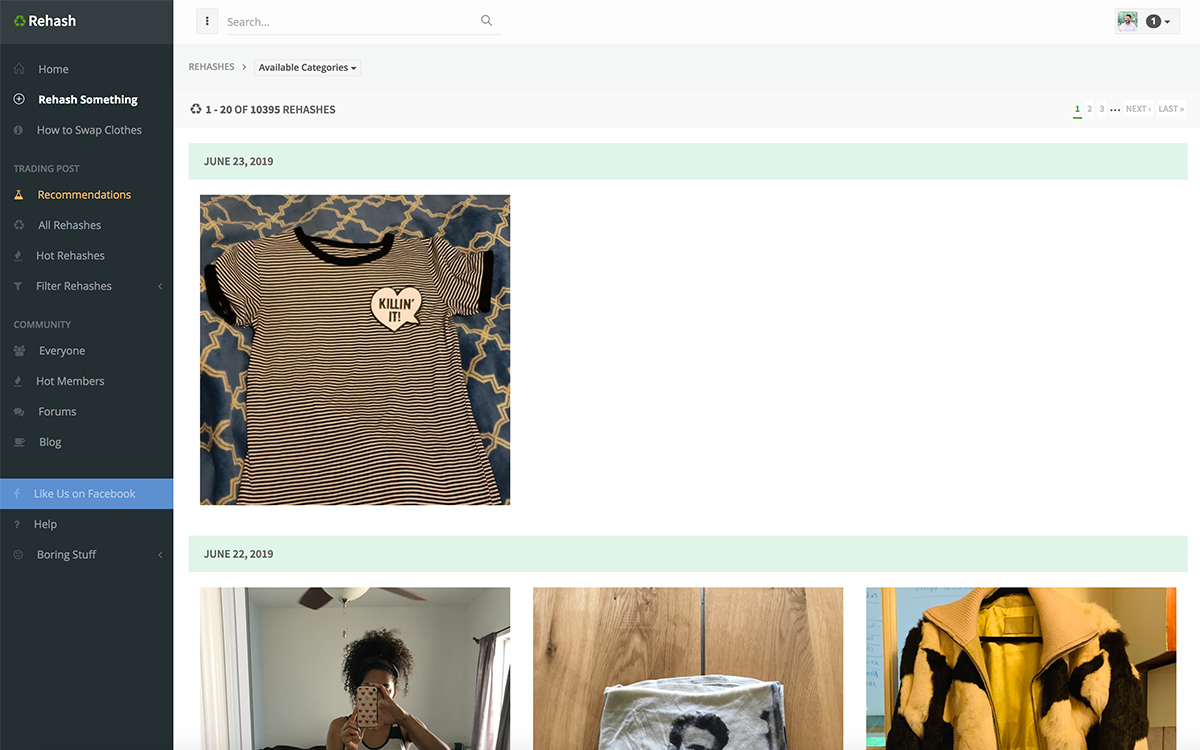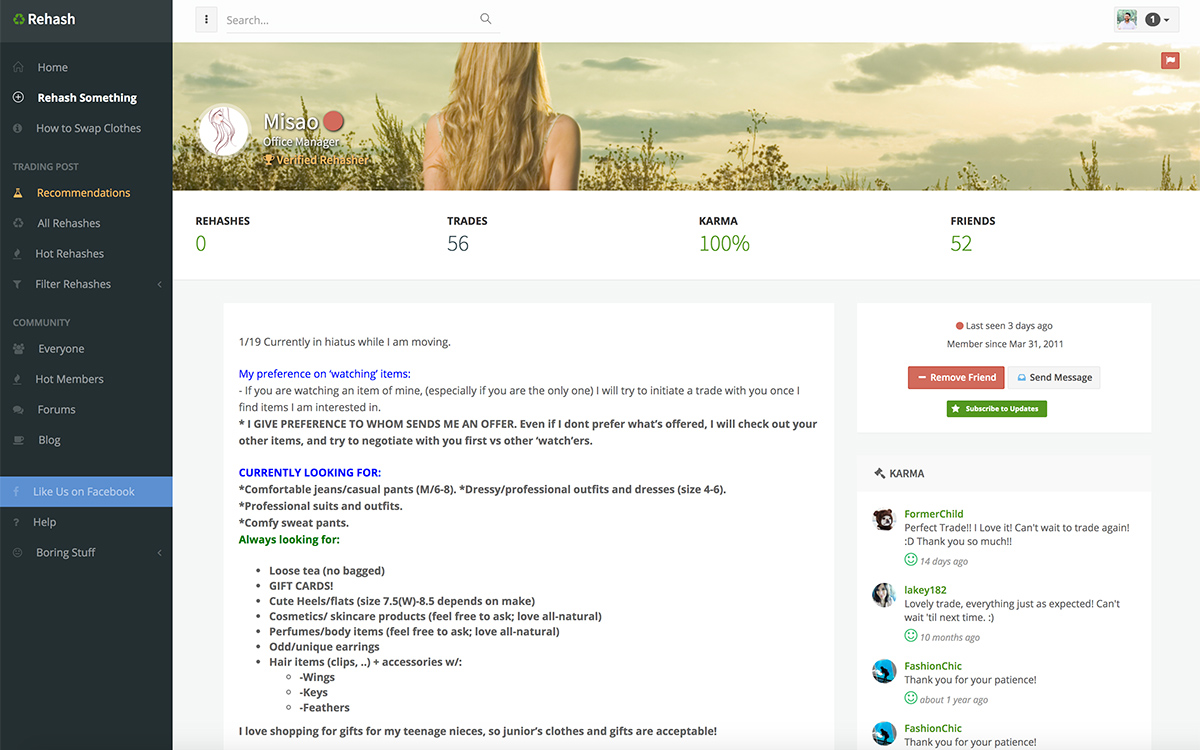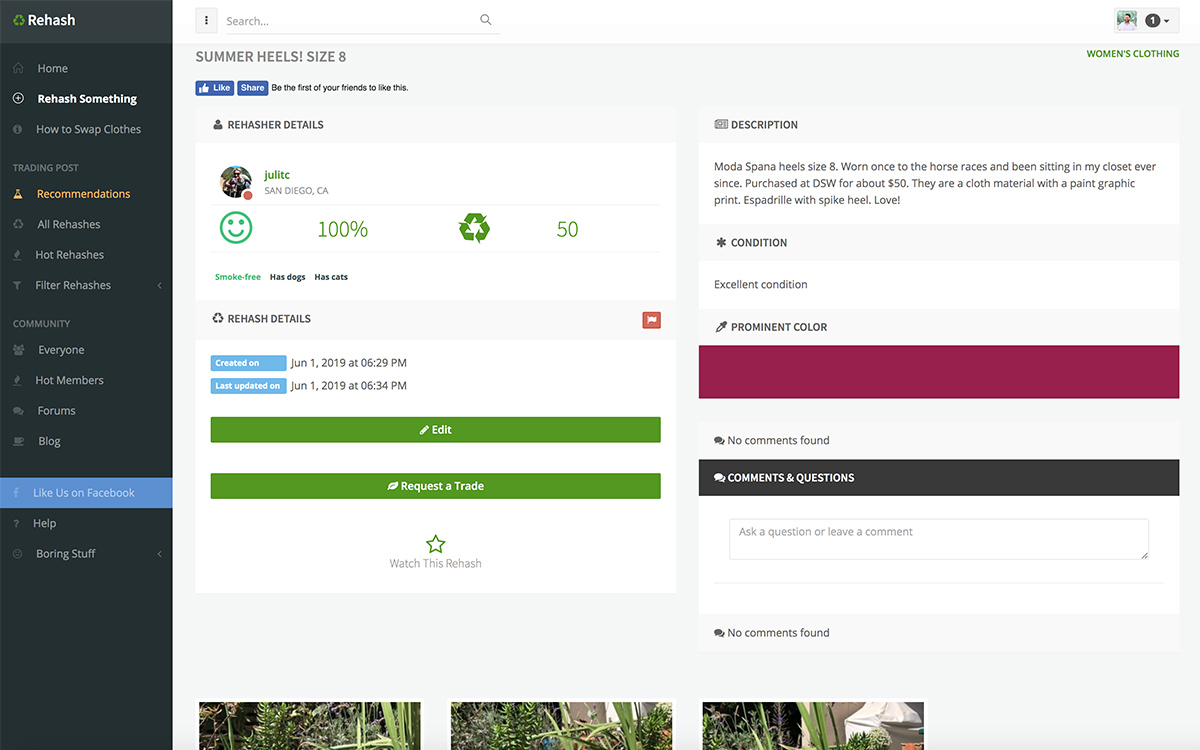 I'm occasionally available for web and mobile development.
Feel free to reach out.