Jinglr.
Jinglr is a collaborative music creation concept. Users upload short tracks and others can mix and merge tracks from their own library or from any track on the platform. It breeds creativity by allowing anyone to sample any track and create music without needing any traditional musical ability.
The tech stack includes Ruby on Rails, Javascript, MySQL, sox, and C.
Project Details
Client: Personal Project
Type:Design, Development, API
Role: Full-Stack Developer
Date:10-05-2013
Website:http://jinglr.com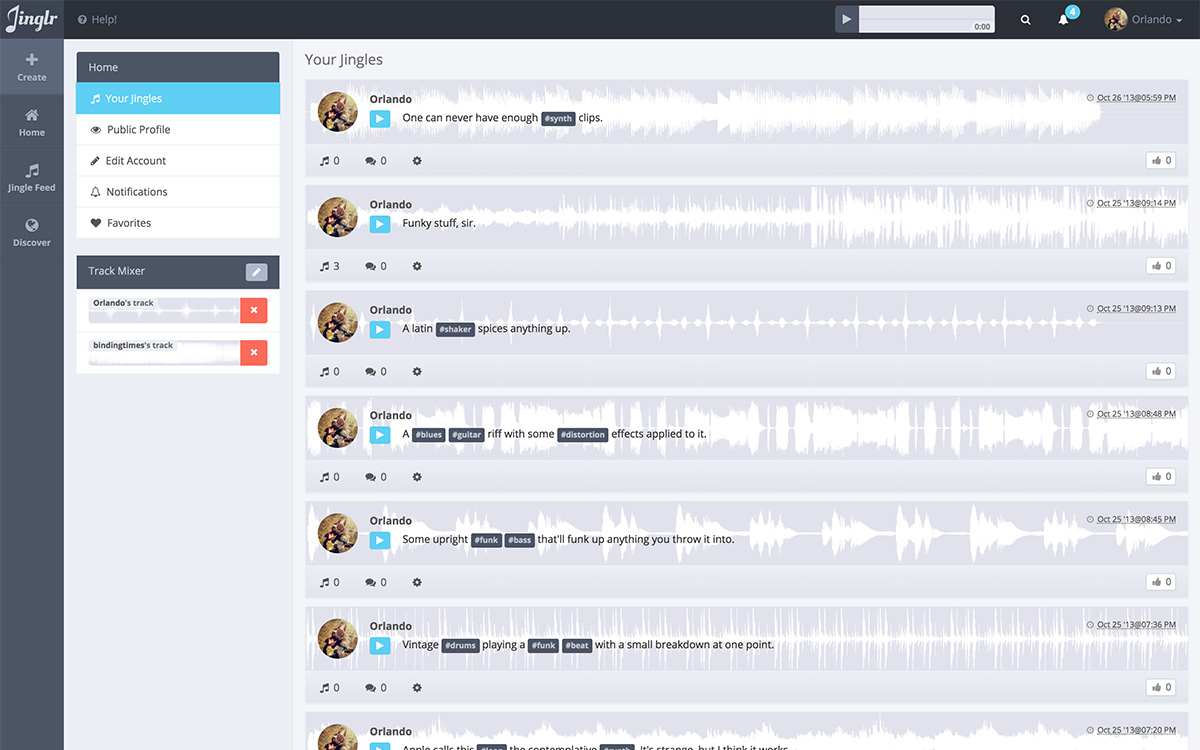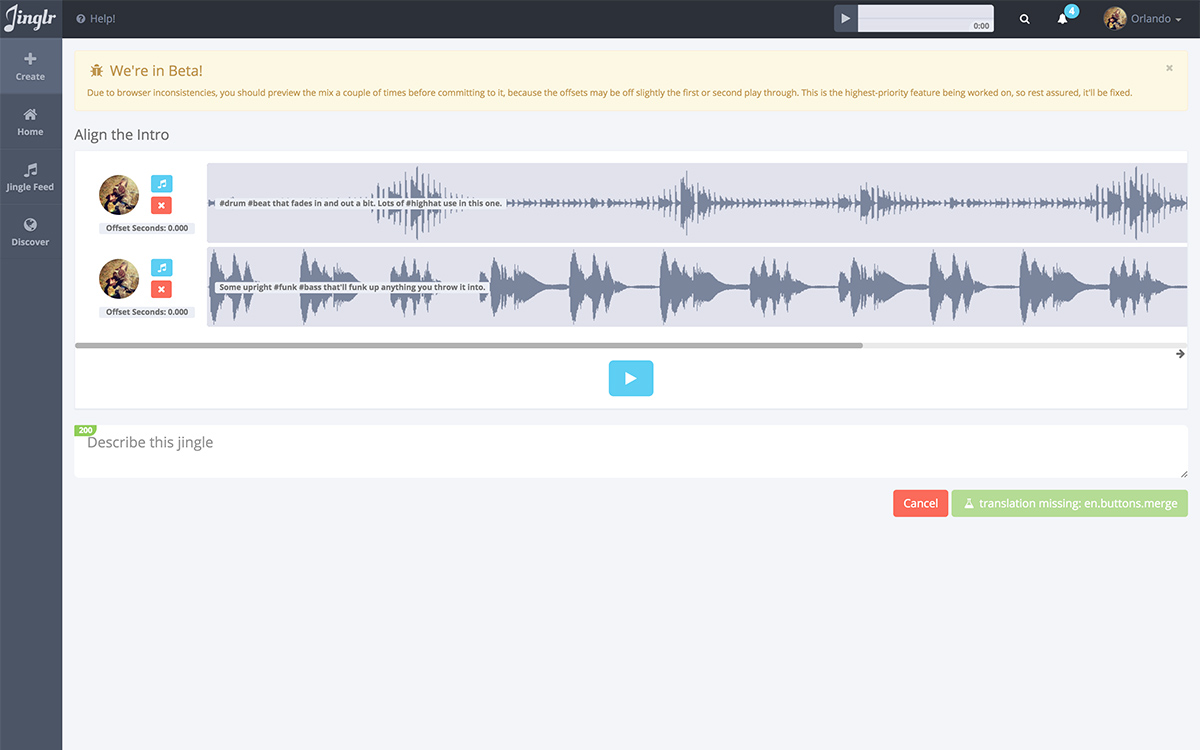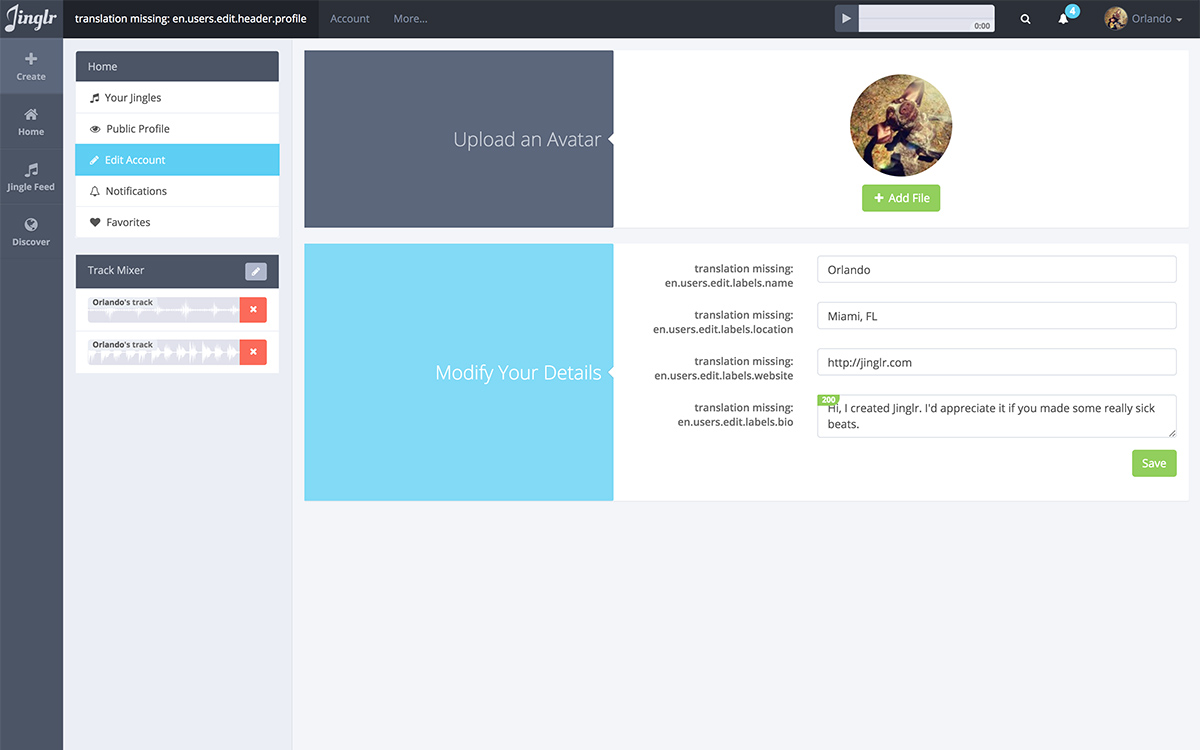 I'm occasionally available for web and mobile development.
Feel free to reach out.